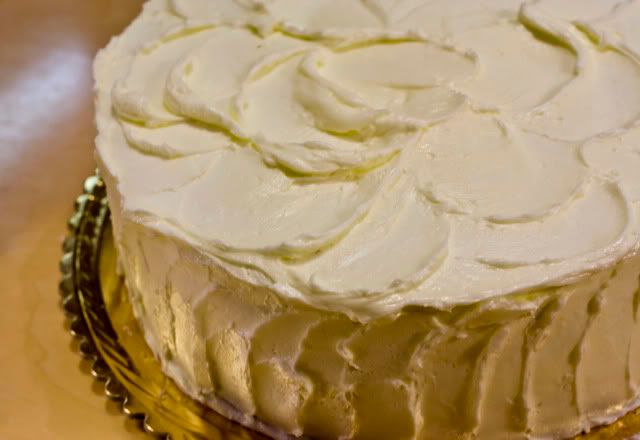 For sometime now,
Sarah's Allspice Applesauce Cake
had been on my to-bake list and I finally tried it over the weekend. I am now officially in love with spice cakes! The cake is very fragrant and wonderfully moist, and the flavors on it were awesome.
The recipe was also very easy to make, and it baked nicely flat and straight. No need to trim or crop the sides or the top.
I frosted the cake with Italian Buttercream, which is not my usual buttercream. I was actually afraid of making the Italian version because it requires boiling the sugar first then pouring it into the egg whites. I think it is very easy to ruin the buttercream, but once I get started, it just went smoothly. I will be making some more of this, with all other flavors, to be able to say that it will be in my

repertoire

since it is harder to make. However, this first version that I made is fabulous! It is light, smooth, but luxurious.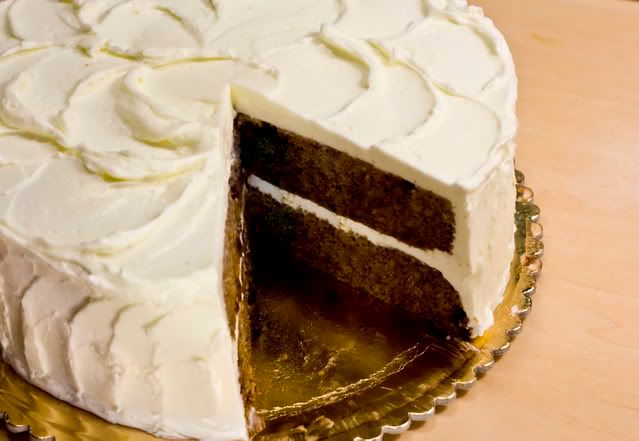 It is very easy to forget calories while eating this cake because even if the cake is dense, you won't get easily full, or you won't get easily
umay
.
The raisins and the walnuts yet add more flavors to the already delicious cake.
I ended up chatting away and not noticing that I already finished a couple of slices!