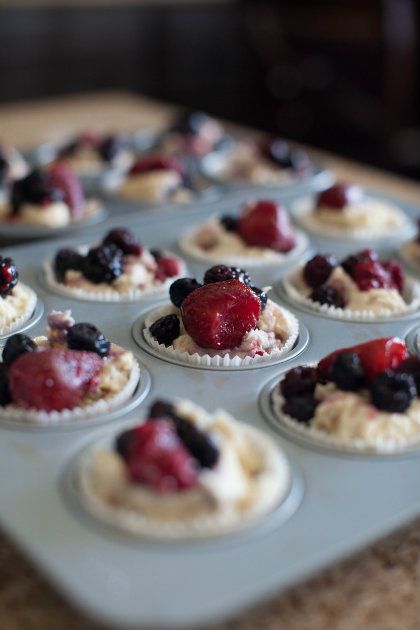 Breakfast today was at noon because Adam had to go to work in the morning. I was planning on making muffins, berry muffins, which I had never made before. I am not a morning person, so there really is no point in making muffins which are supposedly for breakfast. I know it's not very logical, but that's my excuse. I'd just end up making cupcakes or something else.
We had berries sitting in the fridge and I just thought of using those for some baked goods. I really did not have any staple muffin recipe, so I tried to look online for what looks good. I decided to try Ina Garten's Berry Muffin recipe. After having made the batter, I added the berries right at the end of mixing the batter, and added some on top.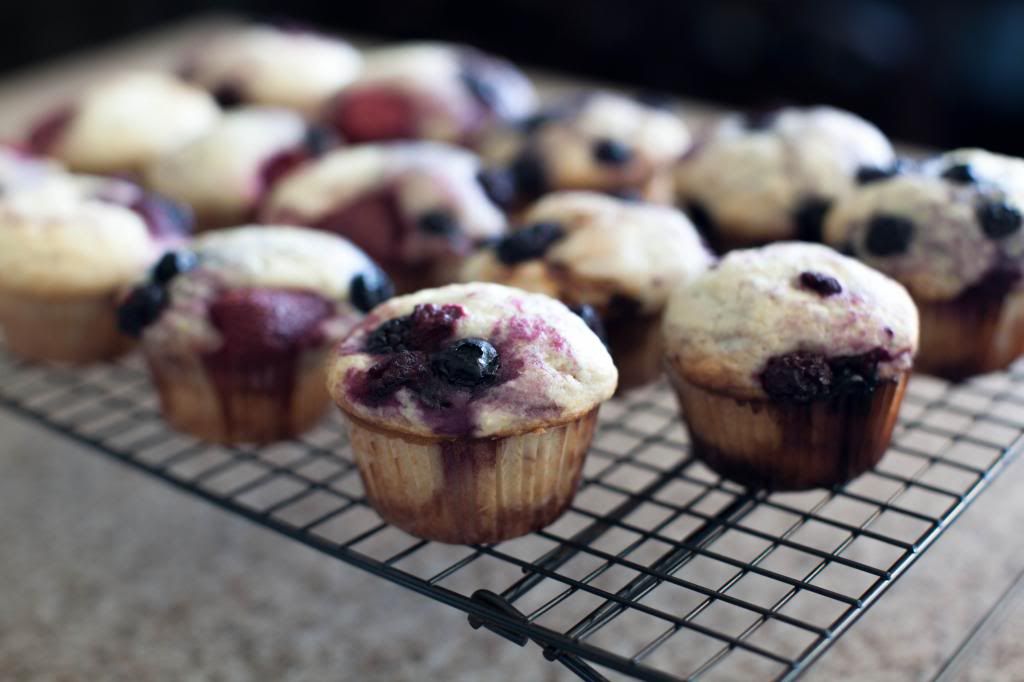 The muffins came out really moist and delicious, and it was really colorful because of the berries. We ate the muffins straight from the oven!