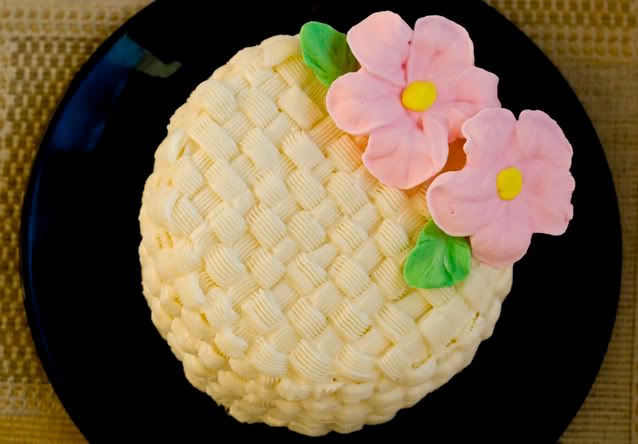 We've had a lot of holidays lately because of the Jewish festivities. Last week, we had a 4-day weekend and it was really a quiet weekend because they shutdown operations at work so we did not get work calls. We were able to do a lot of stuff, like go to the supermarket earlier and not hurry that it's almost closing, swim in the beach because there were less people due to the holidays, watch tennis and play some vintage family computer Mario games that Manny downloaded (which I am itching to finish, LOL!).
I also had some wonderful time baking some mini-cakes over the holidays. My mini-cake pans are thanking me right now because they've been in good use lately.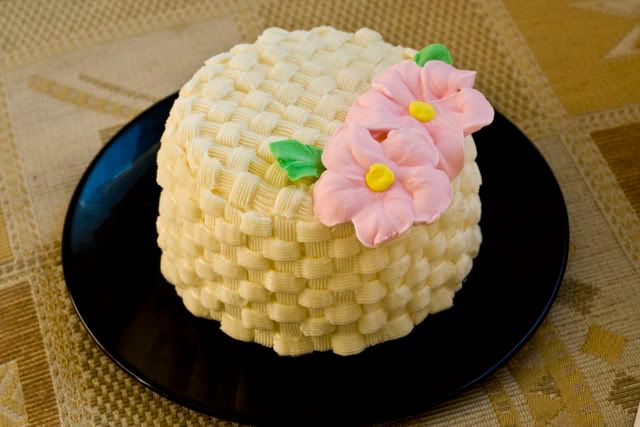 These mini-cakes are made with layers of Creamy and Luscious No-Crack Cheesecake and Cream Cheese Pound Cake by Sarah Philips. I love how the flavors of these two cakes blend perfectly. Both cakes are smooth and light, and are complimentary in taste. I could have eaten the cake straight from the oven without frosting! I also frosted the cakes with Italian Meringue Buttercream which is also light. I did not want the frosting to overpower the decadent flavor of the cake.
As for decorating the cake, I just made some basket weave patterns of the first one and decorated it with royal icing flowers and leaves, and the second one just plain with some pink swirls.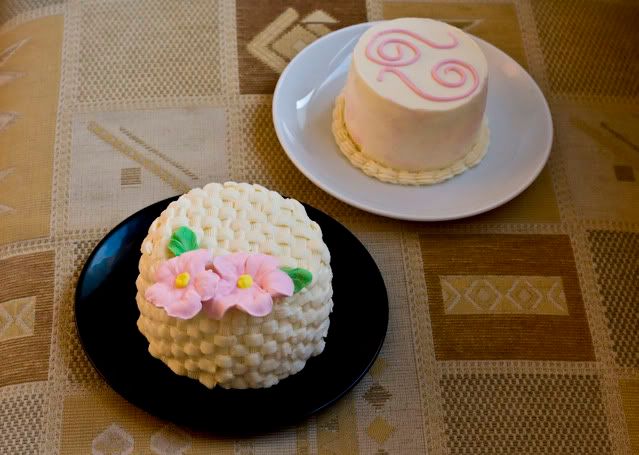 And as always, the office breakfast gang loved it. They said they'll miss my cakes when I go home. *Sniff*