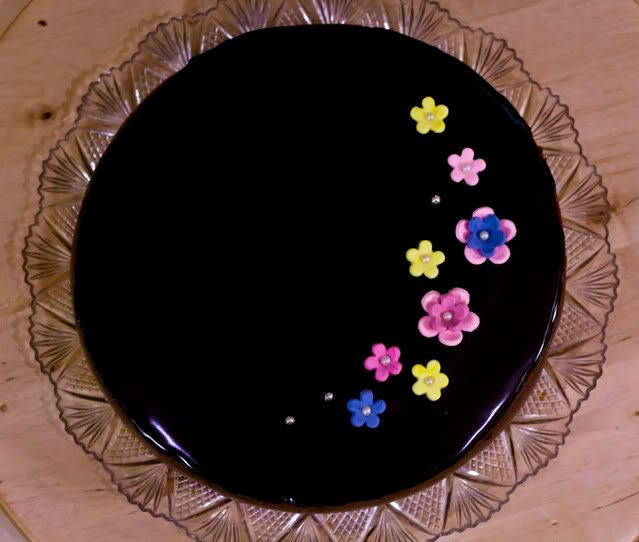 I had been on a chocolate baking streak and this time I made Sarah Phillip's new
Very Chocolatey Cheesecake Recipe
. Before I started baking, cheesecakes were one of my ultimate indulgences so when I learned how to bake, I swore that I will learn how to make cheesecakes because they're expensive to buy!
I was initially intimated to make cheesecakes, just because it seems like a lot of work. I then found out that it's not if you find the best recipes that are easy to work with and almost fool proof. It's my first time baking a chocolate cheesecake and I'm quite excited. The steps were almost identical to that of the regular cheesecake, and I just needed to add chocolates and adjust baking temperature and time.
After mixing the batter, I baked the cheesecake for about an hour. It smelled wonderful in the kitchen. I let it cool completely at room temperature for about 2 hours and then chilled it afterwards, for about 24 hours. The topping was a dark chocolate ganache glaze and some homemade gumpaste flowers.
The cheesecake was so good! It tasted like Rocky Road Ice Cream and the chocolate crust was a nice contrast to the smooth filling. I brought some to the office and they loved it, and gave some to our friends at 1106. It makes a really delicious dessert and elegant at that!