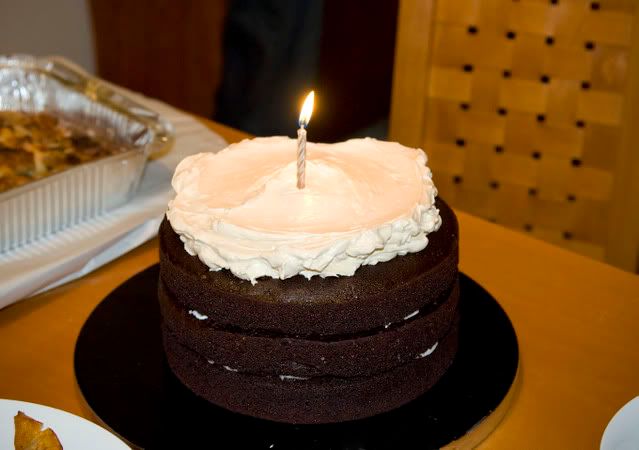 We were busy the entire week and we never had the chance to celebrate Manny's birthday so last weekend, we decided to invite our friends over for a small get together. We haven't had a get together in a long while since most of the guys here went back home. We had our mini get together last Friday.
The past week, the earliest time that we get home was at around 9pm. We were never able to do anything else because we were so dead tired, and once home, we do get work calls from the night shift. We planned on going to the supermarket Thursday night so that we'd just be preparing come Friday. But then again, we were able to go home very late Thursday so we had no chance to buy stuff. I woke up very late Friday (at around 12noon) and we still needed to go to the supermarket. So we got moving at around 1pm, and I went to the dirty market for a while, and then went to my "suki" baking store (which I need not go to that day, but I can't help it!) and then off the the supermarket (which is a good 30mins drive from where we live). We were back at my place at around 4pm, and I invited people to come at 7pm. It's 3 hours away, and I have nothing edible yet (except for an unfrosted chocolate cake). And crammer me did not start cooking right away. I sat for a while, ate pistachio nuts, watched the olympics and before I knew it, it was almost 5pm. Hehe.
We started cooking at 5pm, Iron Chef style because of the time constraint. After 2 and a half hours of chaos, we started plating our dishes just in time for our first guests Daniel and Edsel to arrive. I was not yet done though. I needed to frost the chocolate cake and since I had no time, I ended up dumping the mocha buttercream just on top of the cake, hence the cake above. :) I was planning on frosting it nicely with pipes and sugar flowers but I never got the chance.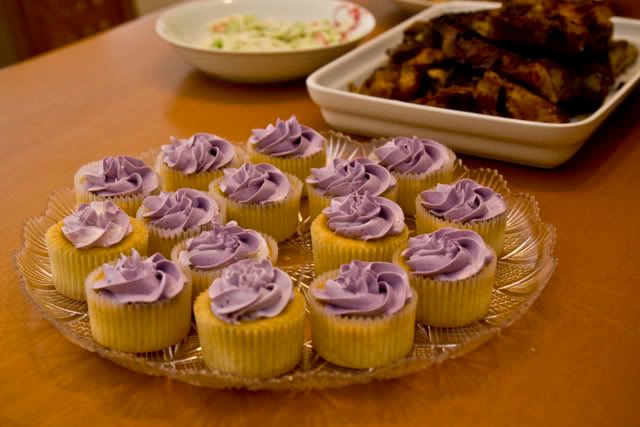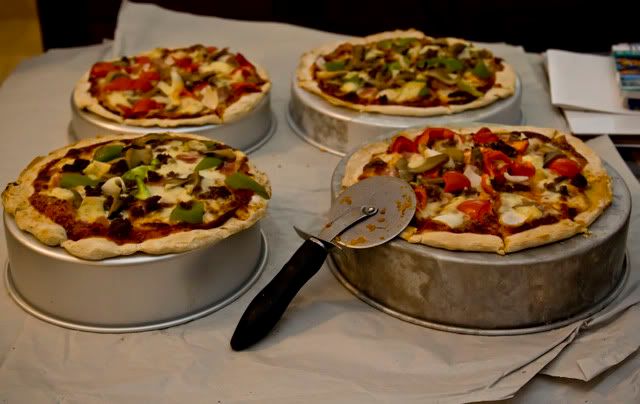 We had a wonderful dinner of spare ribs, mashed potatoes, pizza, fried dumplings, crab salad with desserts chocolate cake and cream cheese cupcakes, all homemade! We had a really hearty dinner! Afterwards, we just chatted the night away, had some wine and played xbox. Here's all of us.