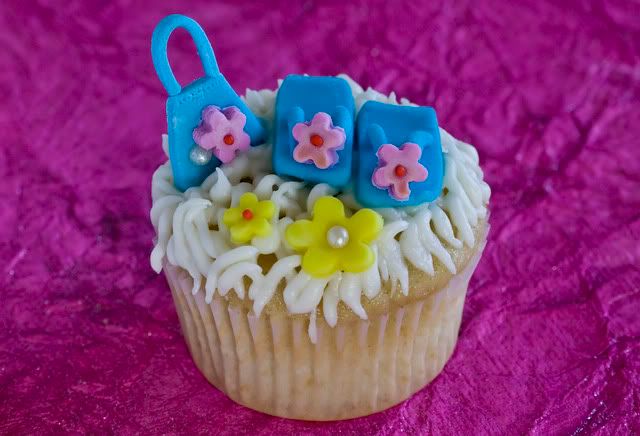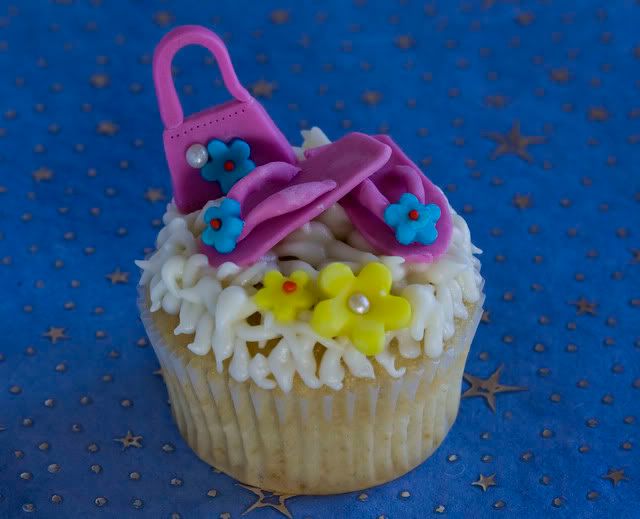 I had always been inspired by my flickr friends with their cute cupcake toppers but whenever I plan on making something creative, I end up with flowers. For one, I love flowers and how it looks picture perfect. Plus, I was never an artsy person so you could safely assume that my imagination is very poor. Haha. This time though just for the fun of it, I attempted making some flip flops and bags on my cupcake. After a few attempts of rolling again and again my gumpaste, I ended up with these cute messy stuff. LOL!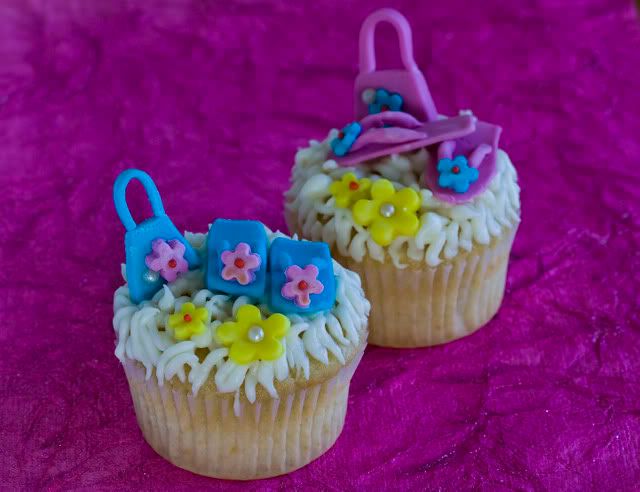 The cupcake itself was a totally different story. It was so yummy!
These are White Vanilla Cupcakes filled with Strawberry Jam topped with Cream Cheese Frosting. This cupcake is Sarah Philip's White Cupcake Recipe and I just filled it with homemade strawberry jam with bits. It's my first time baking this cupcake recipe and it was a breeze to make. The cupcakes turned out to be very moist and fluffy, and it domed perfectly. The filling inside made it all the more tasty. The Cream Cheese Frosting is also a favorite. I top it on just about anything, from my chocolate cupcakes, to carrot cupcakes and it never disappoints. I brought it to my office today and it was a hit. Even the decorations got eaten!