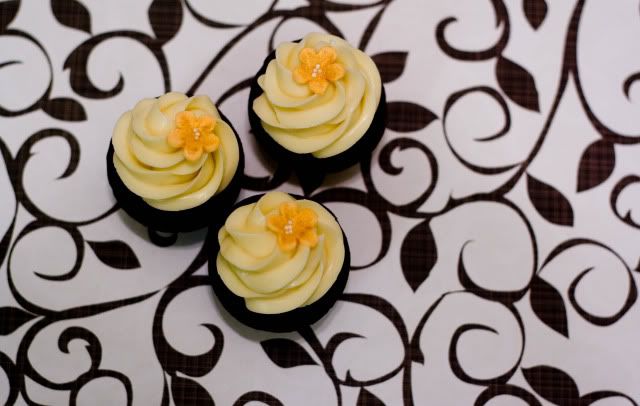 These are my first mini cupcakes. Yup that's right. I have never made minis before because I don't have any mini cupcake pan. When I started to bake again a couple of weeks ago, I bought some new stuff, one of which is a mini cupcake pan. I love the sizes, they're just about the right bite sizes.
Here I made the UCBC recipe by Sarah Phillips. This is my staple chocolate cake recipe, loaded with chocolate because of the powder and the melted chocolate combination. Whenever I crave for some chocolate cake, I whip this up.
I made these for Jojo's Despedida Party.