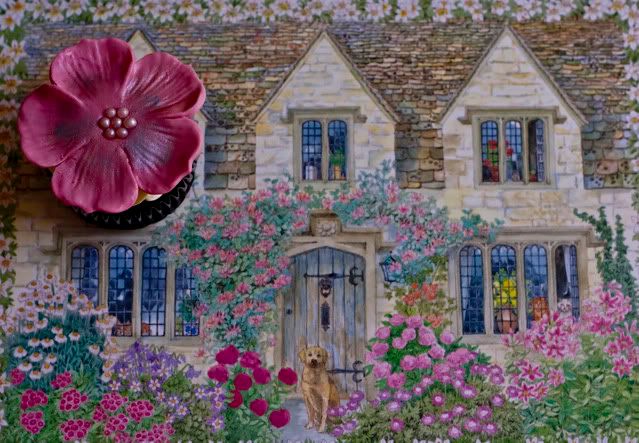 I went to a Garage Sale yesterday with Lyra at the QC Circle Mabini Hall. The stuff being sold there were mostly clothes and baby stuff. She invited me to bring over some cupcakes, and give out fliers to people. I decided to decorate a few pieces and put in individual boxes as samples for weddings and occassions.
I made 2 flavors of cupcakes, the Chocolate and the Vanilla to sell and as samples, both recipes by Sarah Phillips. The sample of the boxed cupcake below got sold to a couple who is planning their wedding. She said that it's their color. This is a Chocolate Cupcake with Mousselline Vanilla Buttercream.

This boxed sample is a Vanilla cupcake also frosted with Vanilla Buttercream. This has got to be my favorite flavor of cupcake. Too bad I can't make the White Chocolate Ganache with it because it will be too expensive to sell!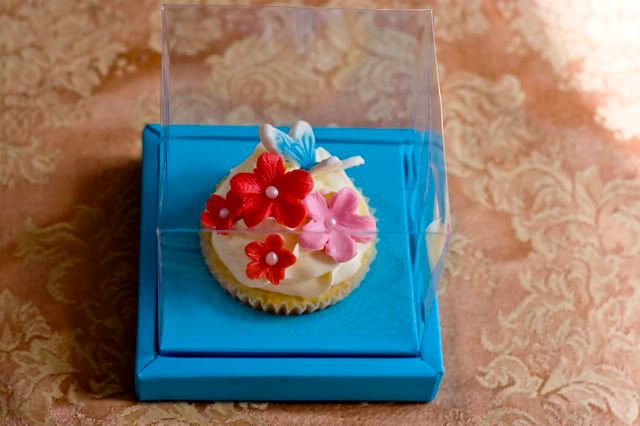 This last sample is a classic black and white on gold box. I need to get better at this photo thingy. :) And only after taking all the pictures and keeping the camera did I realize that the ribbons are not yet tied on the boxes! The final products had ribbons tied to the boxes.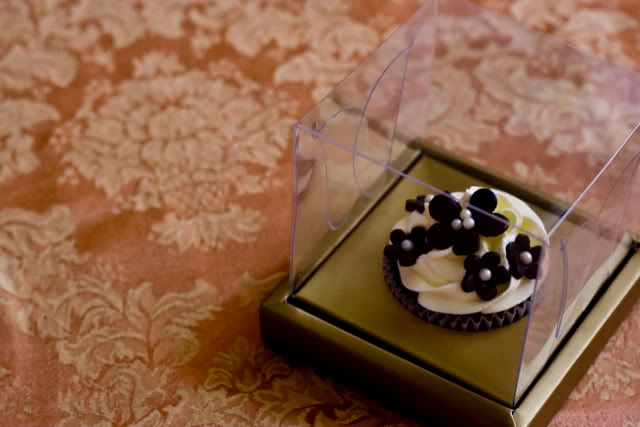 The Garage Sale was a wonderful experience. It was fun talking with people and introducing the products. Plus I had fun selling Lyra and Mia's stuff! I wonder how much they've earned? LOL! It was also always fun to see Baby Sam because it is very easy to make him smile and laugh! :)
Here's the flier that I gave out yesterday. Nothing fancy since I just had to print it out in the morning of the sale. I should be working on fancier flier. :) It will be coming out soon!