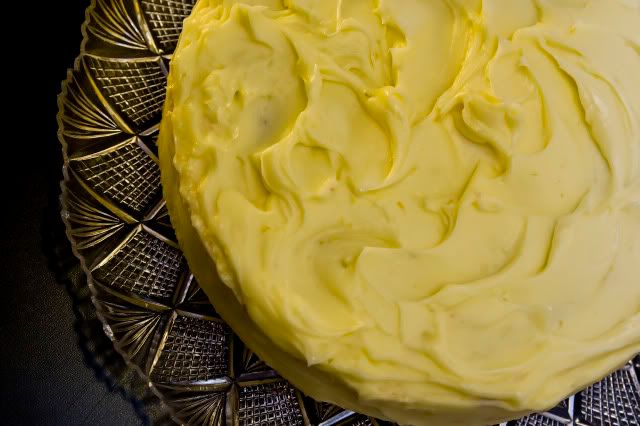 I made Sarah's Orange Sponge Cake again last night because Manny has not tried it yet. I made my first orange sponge cake while he was out on a trip so he was not able to try it. I kept telling him how good the cake was and how much people at the office loved it, and kept telling him that he will surely love it because it is light, fluffy, soft and the icing is just so creamy and
malinamnam.
We were out for a good 12 days and while at it, I kept thinking once in a while of what variation I would make next out of this recipe. I was thinking of making a caramel or mocha next. However, I wanted him first to be able to try the original recipe which is Orange.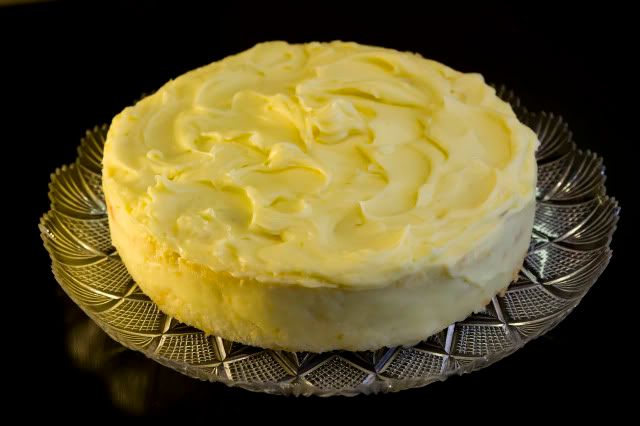 So I made this cake last night while half-asleep. LOL! I was already very sleepy when I finished making the cake. I'm still very sleepy right now while blogging, and come to think of it, I'm always sleepy anyway. Hehe. I continued making the cake anyway because I had already sifted the flour and cracked and separated the eggs. I don't want to lose the freshness of the ingredients by refrigerating it and making it the next day. So I went on preparing the batter and folding ingredients, baking it in the oven and cooling it. After cooling, I also just dumped the frosting on the cake which I originally planned on piping nicely!
The final cake still looked nice nevertheless, and as expected it was so delicious! It was more delicious than I remembered it the first time I made it. Although I'm confident about the cake, I am still a little nervous at how Manny will like it having raised all of his expectations of the cake because of my weeks of talk about how good the cake was. And the verdict? He loved it and he's excited for me to try it with mangoes. It would be really wonderful! I will be making it though once I get home to the Philippines. For now, the Orange Sponge Cake had taken over our breakfast and lunch at the office. It's perfect with a latte!