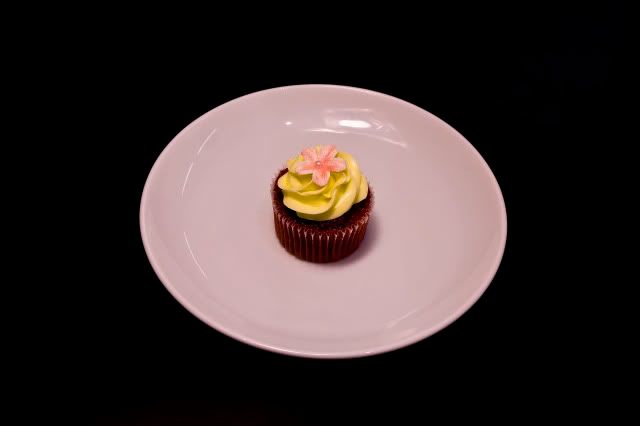 I have made a Red Velvet once, as a cake, and I made it a year ago. It felt like a million years ago. I was not exactly proud of what I made last year because as far as I remember, I ruined the cake, broke it in half while torting and just frosted whatever is left of it. I promised myself back then that I won't make it again unless I can make it properly. And I forgot about it. After a year though, as I was browsing through my recipes, I thought of making it again (plus there is my handwritting on the printed recipe that says "try again after a year"). So I tried it again, though not because I am already
worthy
, but because those are the only ingredients that I have left in my kitchen. Hehe. I normally stack up on eggs and butter but this weekend I only have 2 eggs and a stick of butter. I am going home soon, that's why. I am starting to clear up my kitchen and finish all that's in the fridge. I only have a couple of cakes to go for Christmas and that's it, I'm heading home.
I made Sarah's Red Velvet recipe as cupcakes because of the available ingredients that I have. I can only make half the recipe, which is good enough for me, Manny and a few friends in the the office who are my regular
tasters
. Making it this time was a breeze after all the baking that I had the past year. I was worried though because after mixing the batter, it was not bloody red. It was red, but not red-red. I said red thrice in a sentence, and I used it in the last three sentences that I wrote!
I then put it in the oven for around 18 minutes and I was prepared to see it fall off the liners. I tend to have cupcakes fall off the liners the first time I bake a recipe, and I make the necessary adjustments when I make it the next time. I was so happy that it stuck on the liners even after cooling it on the rack. As I had expected, the cupcakes turned out as dull red, and not bright. The recipe called for liquid coloring and since I did not have it at hand, I used gel paste. I guess I needed to use more, I did not know how to substitute 4 tablespoons of liquid coloring to gel.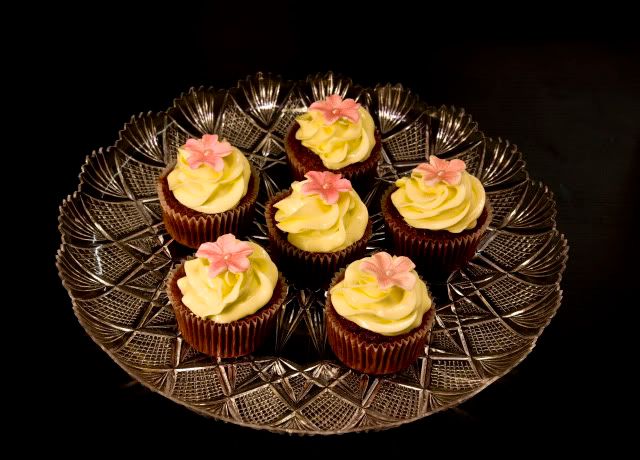 The not-so-red velvet cupcakes turned out to be very moist and delicious! Of course I am not surprised,
Sarah's
recipes are the best. I was supposed to frost it with Cream Cheese Frosting, but then again, I did not have butter anymore so I settled for the French Buttercream that I have frozen. It was a lovely combination though. And as always, I made Manny and a few officemates' morning happy. :)