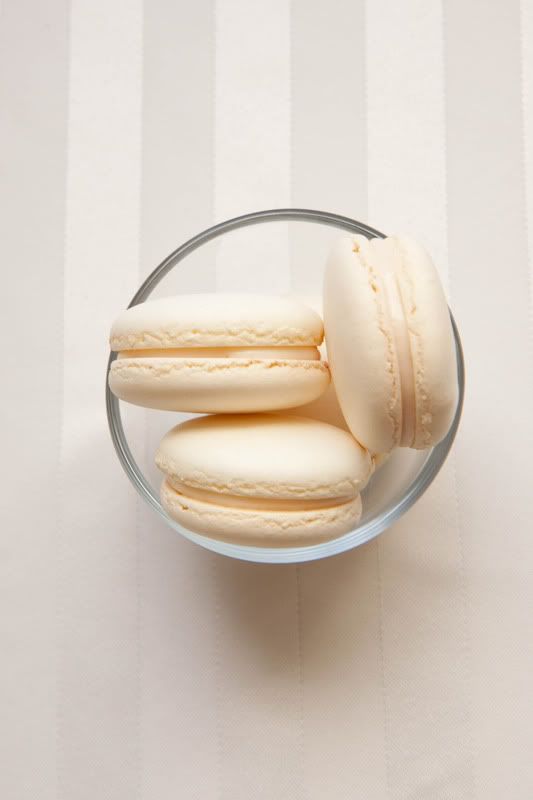 Yes this is all Vanilla - Macarons and Frosting. It's been a few months ago since I attempted making Macarons, with one batch out of 3 turning out successful. I had been planning on baking Macarons since, but these needs extra time and attention that is why I never attempted baking it. I felt that I needed a whole free day to be able to bake these.
So I finally made these again, and to my delight - everything came out perfectly (or at least for me, they're perfect). Maybe I could use some more feet, but I don't really know what a perfect feet would be. My first introduction to Macaron when I was in Europe, I was not baking yet so I did not look on the details of that little Macaron. My main goal that time was just to devour on that expensive diva!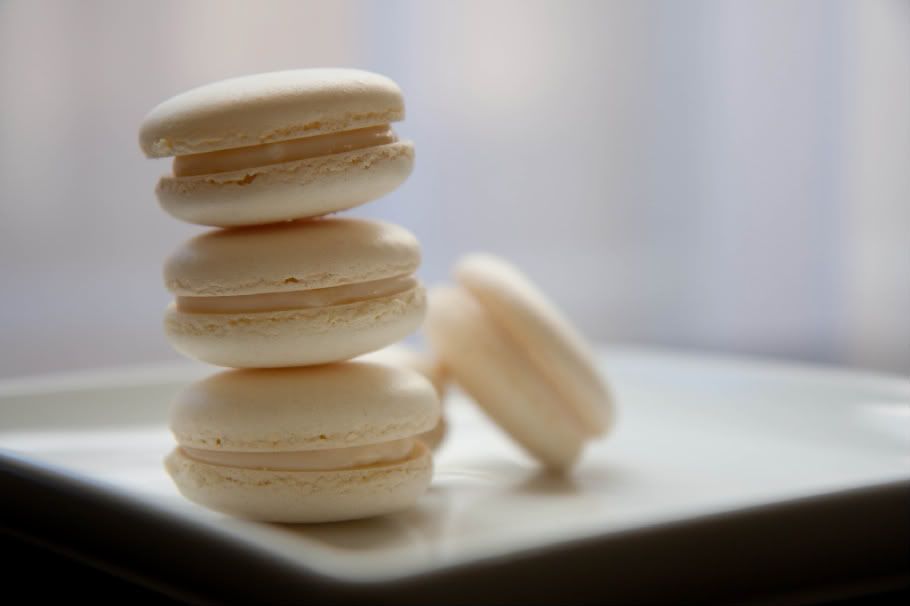 I finally bought some new Silpats too! They are expensive at 20$ each, but it's so worth it. Seeing my Macarons look like these right out of the oven makes the Silpats some really good baking investment. Perfect shells, little feet - how lovely!
And they're not just pretty to look at, they taste so good! I very rarely eat a lot of what I bake, but I ate a lot of these Macarons! Even Adam's niece and nephews who are picky eaters loved this, and my favorite little girl Maia loved it! Can't wait to bake more! :)